This is a BUY Now, PRINT and USE NOW offer - no certificates will be mailed
You will receive a $52 certificate for $23!
$23 for Italian dinner for two with one appetizer and two entrees
(up to $52.77 value).
Dine In Only.
When Pangaea—the earth's greatest rock supergroup—broke up, many fans blamed it on the high-heeled wiles of Europe's inseparable girlfriend, Italia. Discover a sweeter side to the globe's Yoko with today's deal: for $23, you get an Italian dinner for two at Espo's Trattoria (up to a $52.77 value). The dinner includes:

One appetizer (up to an $8.79 value)
Two entrees (up to a $43.98 value)
The gifted cooks at Espo's Trattoria create classic Italian dishes with local seafood and pasta made fresh throughout the week. Gastronomic gladiators duel with handheld tridents and swords over a shared appetizer of succulent mussels or muffle grumbling stomachs with Stevie's buffalo-style meatball. Palates welcome saucy bites of the hearty chicken parmigiana, and Espo's spaghetti and meatballs entree entangles forks with starched vines plucked straight from the pasta garden. Tender, local scallops bob in the scallop marsala's flavorful wine sauce and striated layers of cheese and tomato sauce in the meat lasagna satisfy powerful appetites.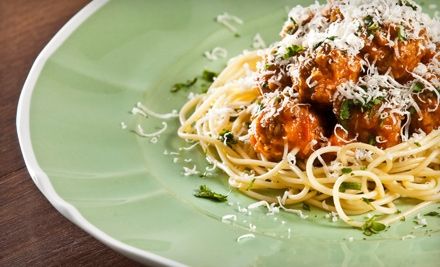 (PH)
Website:
Click here for website
Print Your Deal Vouchers Now Promotion:
This deal allows you to buy and use the deal vouchers today with immediate digital delivery of your deal voucher to your home or office printer!
Print Your Deal Vouchers Now Support:
If you have a printer problem and are unable to print your purchase for any reason, please email customerservice@neofill.com. Please do not reorder your deal vouchers.
The Fine Print
Denomination: $52.00
Can deal voucher be used for alcohol? NO
Can be used at other locations? NO
Cash/Credit back for unused portion? NO
Use more than one deal voucher per visit? NO
Face value of deal voucher must be used at time of visit.
No cash value.
Not valid with any other promotion
Tax and gratuity not included
One per table
Not valid on holidays or special events
Valid for Italian Dinner for Two With One Appetizer and Two Entrees Up to $52.77.
Not valid for lunch.
One per person/table per visit.
DINE-IN ONLY.
One appetizer (up to $8.79 value).
Two entrees (up to $43.98 value).
Espo's Trattoria
1335 Congress Street
Portland, Maine